Entrepreneur, Štefan Ďurina, had it all – a family with four children, a successful company, he ran a business, and lived on four continents in more than twenty countries. However, life brought him many challenges. He got divorced and twice ended his million-dollar e-commerce business. But, he didn't give up. He put his experience to good use and today brings a new mobile phone sales platform. With a little personal development, he was able to find the recipe for success.
Beneko's founder has been in the field of e-commerce since 1998. He founded and managed companies with hundreds of employees, oversaw the turnover of €500 million, built a database with two million customers, and conducted business on four continents. Today, he lives in Bali and devotes himself to personal development and business. "The island inspires a rapid personal growth and development of relationships. What a person experiences and learns here on a personal level in a month, may take two to three years in Europe," says Ďurina.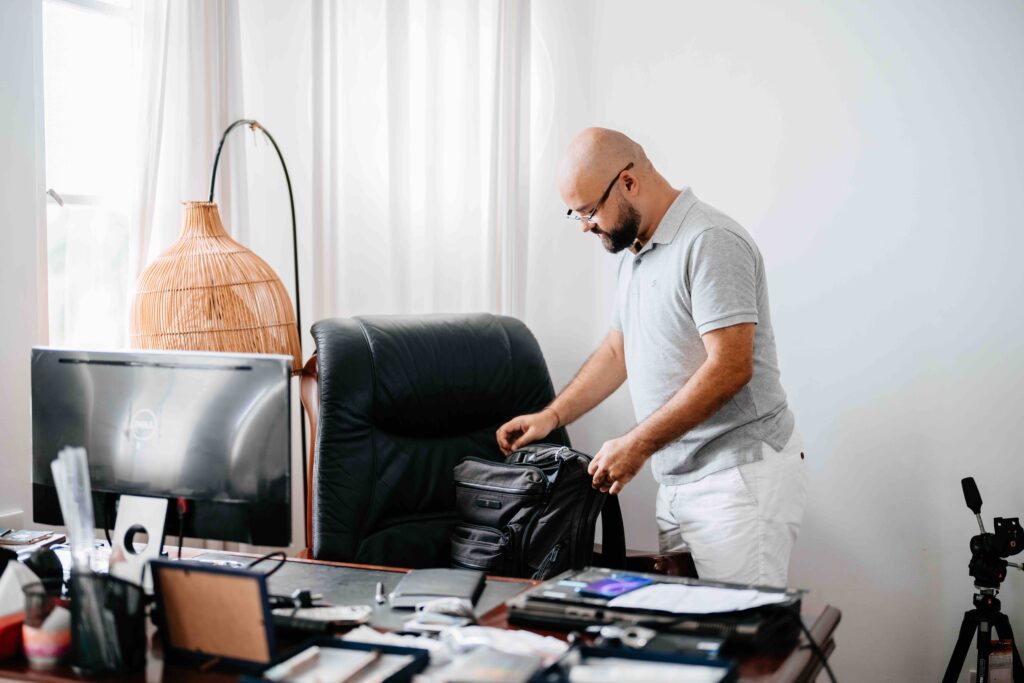 Only the customer has money
At the early age of fourteen, he discovered that he was attracted to the world of computers. When the Internet era began and the first e-shops appeared, Štefan Ďurina was right there. "I tried to sell mainly computers, I was successful, and I was able to expand the online business. In the course of a few years, we expanded to France, Germany, Poland, and Hungary," he says.
The experience of the American market has taught me not to be afraid to accelerate bankruptcy if one is imminent.
They gradually served customers in ten countries, had 170 employees in Europe, and became the market leader in several countries. "However, we cooperated with third parties who took high commissions from sales. We had a high turnover, but low margins, and we needed to finance the growth of the company. The faster you grow, the more money you need," explains Ďurina.
However, during this process, the financial crisis came, sales stopped, and suppliers canceled their credit lines. "Until then, I only dealt with the growth and development of the company, I did not count on such a fundamental external intervention and market reaction. It was a lesson for me – never rely on the money of others, investors, banks, or partners. Always operate only with your own resources. I learned that only the customer has your money," says Ďurina.
Learning from the past is the basis for success in the future
Bankruptcy did not prevent Stefan from capitalizing on his experience and embarking on another project. He managed to build a new e-shop again. In 2017, he became the largest seller on Amazon in Germany, France and Spain. "At the beginning of 2019, we were so big that Amazon promised us an investment of 10 million euros," continues Ďurina.
"Unfortunately, they concluded contracts directly with our suppliers instead," explains Ďurina. The pandemic crisis also worsened the situation. "Experience from the American market taught me not to be afraid to accelerate bankruptcy if one is heading there. To resolve the situation, settle the obligations, learn and move forward," he adds. Another lesson Ďurina takes from this is that building a business on another partner's platform, is not always a wise choice.
Today, Stefan is a step ahead again. He is launching a new project with a new team, platform, technology, and especially vision. "It's called Beneko – an ecologically and economically more sustainable solution," he explains.
The cheapest on the market and ecological
Beneko is an application that builds on the 20 years of experience of its founder. It represents a modern approach to mobile applications and a completely new concept for their use, shopping and recycling. It stands on a sustainable ecosystem. The goal is not to make additional millions for the owner or generate commissions for sellers, but to offer customers the lowest prices on the market – to give a second life to unused smartphones and recycle them responsibly. "The whole idea is based on the fact that we don't need to sell as much as traditional sellers. Therefore, we can motivate the customer to use the phone for a longer time and offer him a service such as replacing the battery, clearing the memory, or exchange it for another piece. Our goal is to sell four million mobile phones annually in Europe, recall at least five million units, and recycle them with new cutting-edge technologies." says Durina.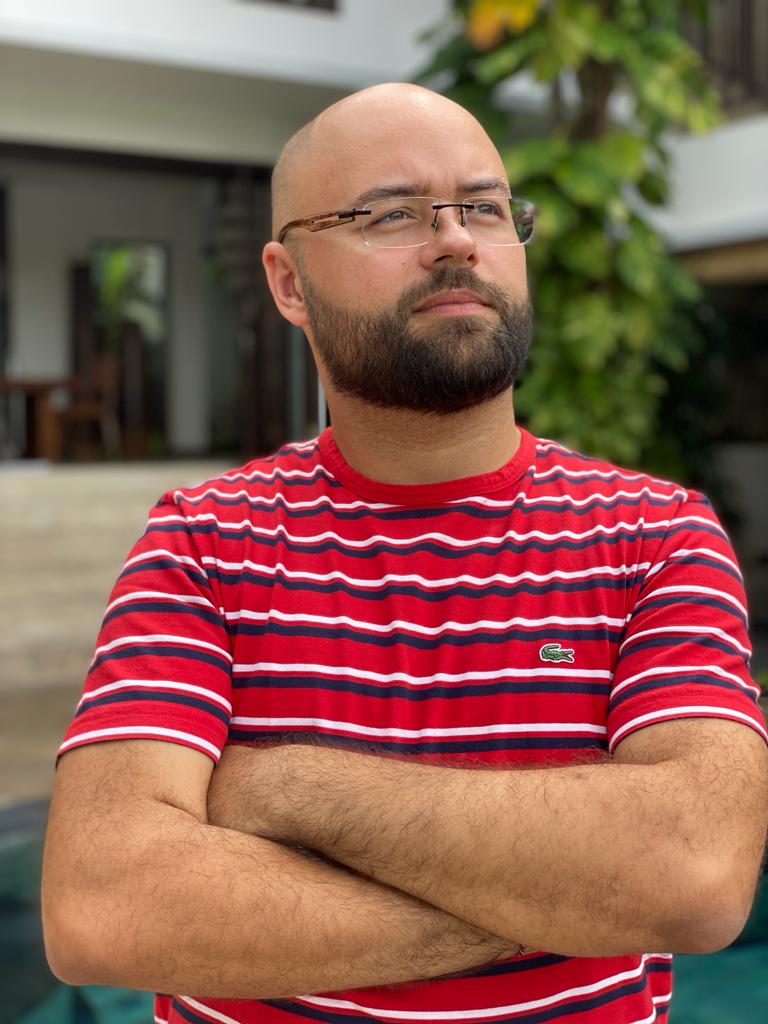 Beneko operates on the basis of a monthly fee of five euros and brings many benefits. The customer gets the lowest purchase price because the platform does not take any commission. Goods with an expired warranty can still be serviced at an authorized center.. If the customer needs additional products or services, the application will offer this.
A second life for mobile phones
When the customer stops using the phone, they can sell it in the app and receive credits in exchange. "The customer can use them in the next purchase or invest them in shares of our company," explains Ďurina. The customer can also monitor their carbon footprint and contribute to green activities in their community by recycling.
To wake up and decide in which direction I want to grow further. This is the richness of life, to progress through personal development with quality relationships in work and private life.
"To successfully establish the entire project, we need approximately 200,000 customers in one country. That's how we can build the entire system of the turnover economy, from the purchase of goods and services, to recycling, adding service and recycling centers, and support the sale of materials," adds Ďurina.
Beneko's other plans include a planned offering of flat rates, insurance, subscriptions, and anything else the customer will be interested in. "If we have hundreds of thousands of customers, we can negotiate cheaper gas, telephone, cable TV, and later perhaps other products and services for them."
Bali is an ideal place for personal development
The island of Bali seems to be an excellent alternative for people working remotely. "It's not so much a time-shifting romance. If you are used to working in the morning, you don't have anyone available in Europe. However, it is an excellent place for personal rebirth," says Ďurina.
According to Ďurina, they have sophisticated personal development systems there. "However, with the inner shift comes the realization that your whole life will change," he adds. At the beginning of his businesses, Ďurina chased money and material possessions. "I was doing a lot of shopping and looking for experiences. I was always looking for what would happen next," explains Ďurina. Today, he claims that we all have the same time whether we are poor or rich. "And it's up to us what we do with it, that's the key to success; to be able to grow every day at work, in our personal life, in relation to other people, to nature; to wake up and decide in which direction I want to grow further; that is the richness of life; to progress through personal development with quality relationships in work and private life."
This article was created in cooperation with Forbes and published in Slovak language. A copy is available in the Archive:
https://web.archive.org/web/20220712151457/https://www.forbes.sk/stefan-durina-bohatost-zivota-tkvie-v-kazdodennom-raste/